CMESS held three successful livestreams at the World Maritime Merchants Forum
The First World Maritime Merchants Forum (the "Forum") was held successfully in Hong Kong on October 20. The Forum was hosted by China Merchants Group (CMG) in association with the Baltic and International Maritime Council (BIMCO), the International Chamber of Shipping (ICS), and the Hong Kong Shipowners Association (HKSOA). As one of the most popular livestream sections, China Merchants Energy Shipping Singapore (Holding) Pte Ltd (short for "CMESS") organized three livestreams around the themes of decarbonization, digitalization & innovation, including "Marine Alliance Dual E-commerce Platform", "Green Shipping For Energy Efficiency And Decarbonization" as well as "Ship Oil and Water Intelligent Management Systems".
Marine Alliance Dual E-commerce platform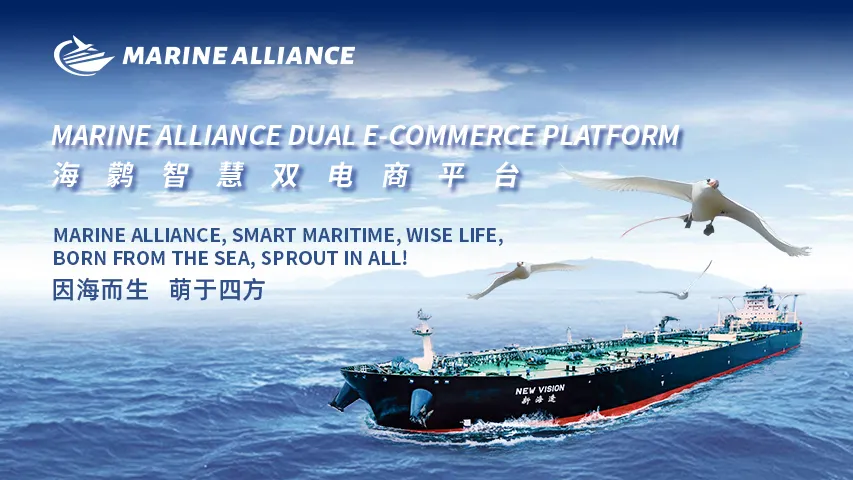 Green shipping for energy efficiency and decarbonization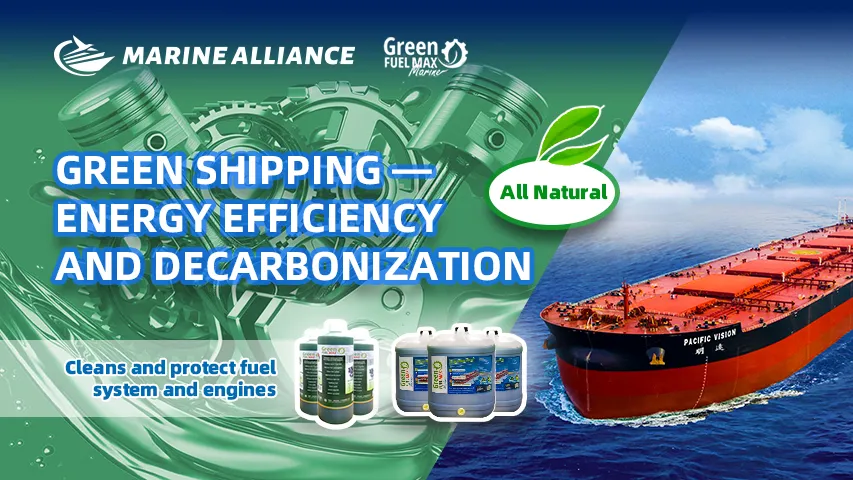 Ship oil and water intelligent management system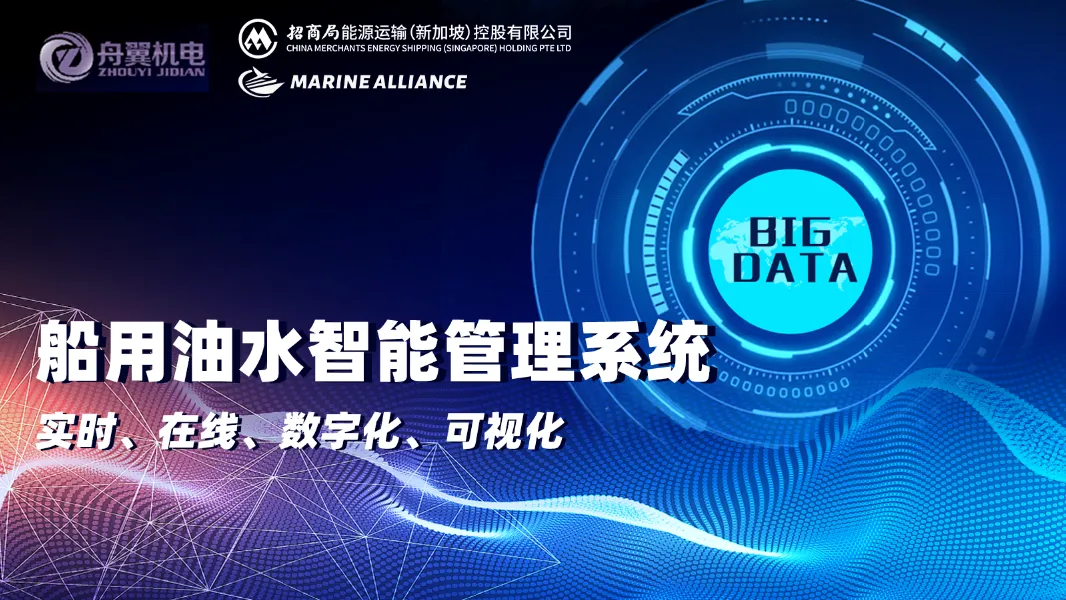 CMESS invited distinguished guests from shipowners, classification societies, ship supplier, finance, science and innovation, insurance, consulting, media and other related areas. Together they addressed pertinent topics like how to cooperate with partners in the ever-digitizing global shipping aftermarket. The Marine Alliance Dual E-commerce platform showcased how it is innovating to provide a shipping service industrial internet that advances the shipping aftermarket. Green solutions were also explored such as how to use more environmentally friendly alternatives to solve the IMO 2020's propositions for global shipping companies. Solutions for reducing carbon emissions in green shipping were explored in detail during the second livestream while the third focused on controlling ships' oil and water stock by using digitized systems.
The CMESS livestreams attracted audiences from all over the shipping industry and across the world. Over 33,000 likes were expressed during the live production along with a plethora of comments being expressed in real time. The success of the Forum and the CMESS online presentations shows that there is an industry wide desire for adoption of the latest technologies.
01
19:00-20:00 HKT
Marine Alliance Dual E-commerce platform: Candid dialogue with live Q&A
The event began with CMESS releasing a new video dedicated to the Marine Alliance Dual E-commerce platform. The video introduced the benefits of an e-commerce platform that promotes cooperation with local partners in port cities around the world.,时长03:31
After that, Chen Kun, Managing Director of YouYou Singapore, Lei Yang, Managing Director of Hua Wei Cloud Singapore, Dr. Luan Huanbo, Founder & CEO of 6estates, Lu Hui, Head of Cash Management Hub, ICBC Singapore branch, Capt. Shyam Mullur, Senior Manager of Shipping Operations, PetroChina Singapore, Ernest Tan, CEO of Trade Risk Solutions, and Turkey's AVS Global participated offline and online to join 3 panel discussions separately regarding to the topics as: "The application of AI, cloud, and customized ERP in the shipping aftermarket Industry", "Innovative financial solution and risk control in Marine Alliance Platform", "Hot topics about Marine Alliance platform with customers and partners".
Through the discussion, the audience gained a deeper understanding of how innovative technology and the traditional marine service business can actually be a great combination. The trillion-dollar project creates competition in the shipping aftermarket and leads to the question of what financial innovations in banks and insurance agencies can boost the business?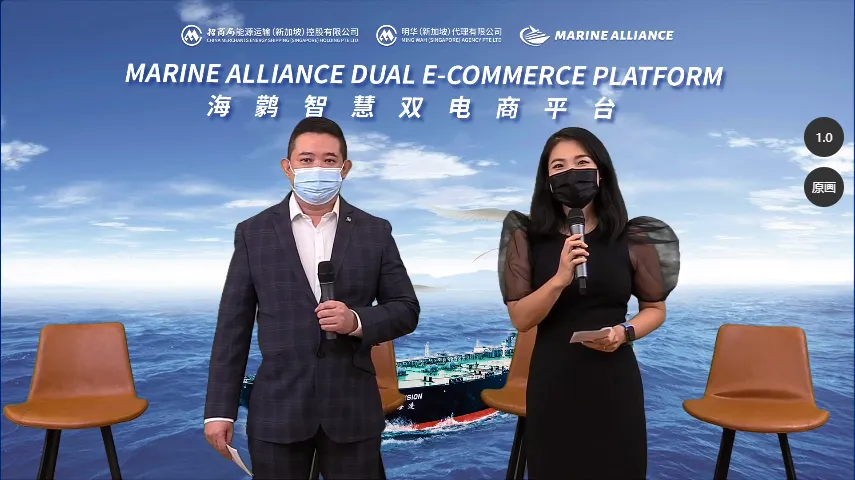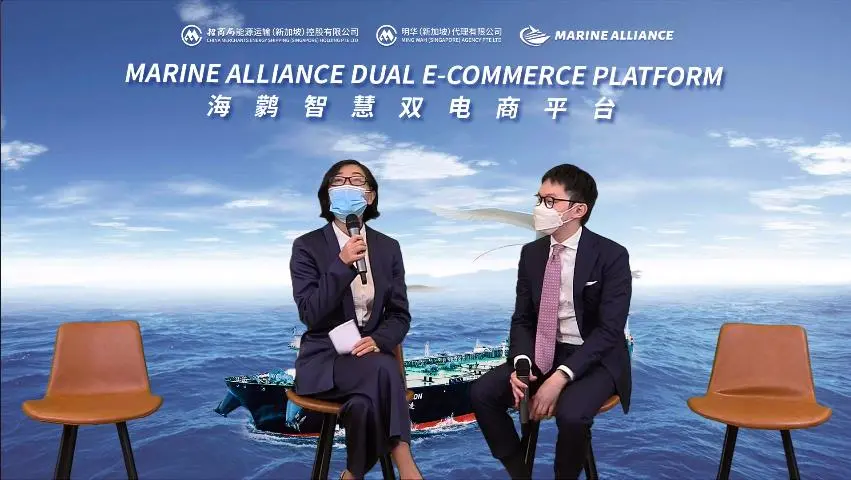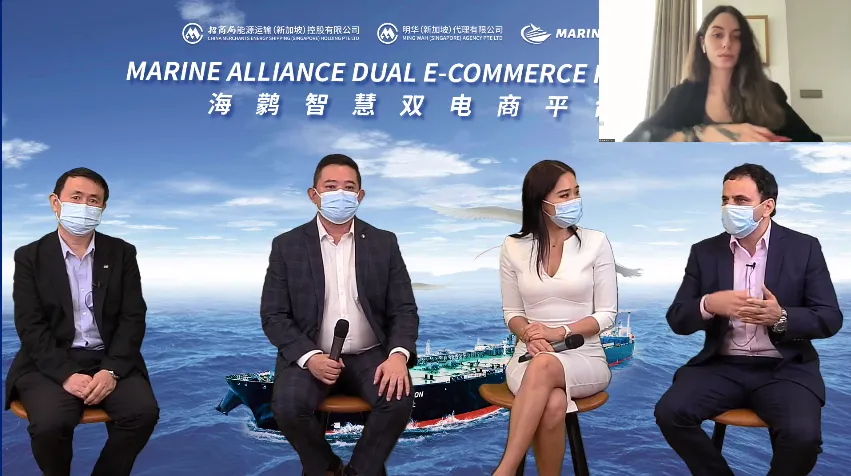 Please scan the QR – code to watch the video of the livestream.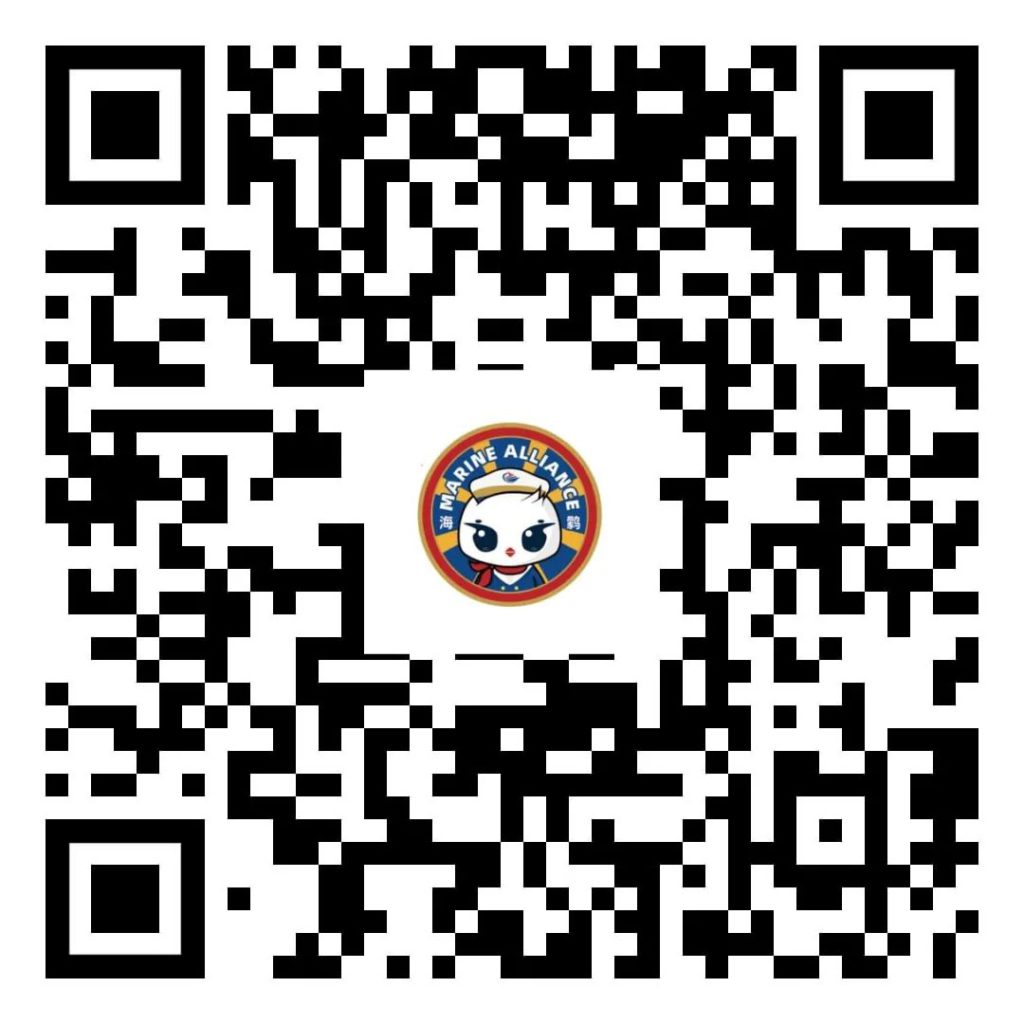 02
20:00-21:00 HKT
Green Shipping For Energy Efficiency and Decarbonization: experts gathering to discuss environmental protection and energy saving solutions
With the announcement of the world's first preliminary greenhouse gas emission reduction strategy for the shipping industry by the International Maritime Organization (IMO), shipping companies are still seeking solutions for decarbonization. The livestream invited Bee Keen Gan, the founder of Blue 77 founder, Corrado Chr. Forcellati, Director of Paia Consulting, Jiang Botao, General Manager of CCS Singapore Branch, Jochen Lorenz, Head of Bosch & Grow Innovation Hub (ASEAN), Leslie Tay, Managing Director, LLNK Enterprise, Vivian Gu, Freight analyst of Argus Media Singapore, and Scott Button, Managing Director of SLSB International Ltd joined 2 panel discussions and shared their insights separately regarding the topics as:1. Fuel Quality: What are the Issues and solutions? 2. Decarbonization: Why Shipping Companies are still not 'Green' enough? Are they not trying enough?
?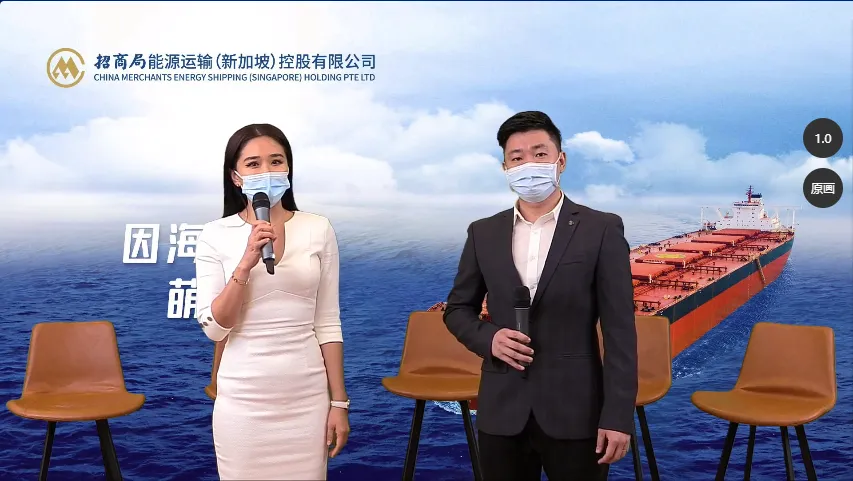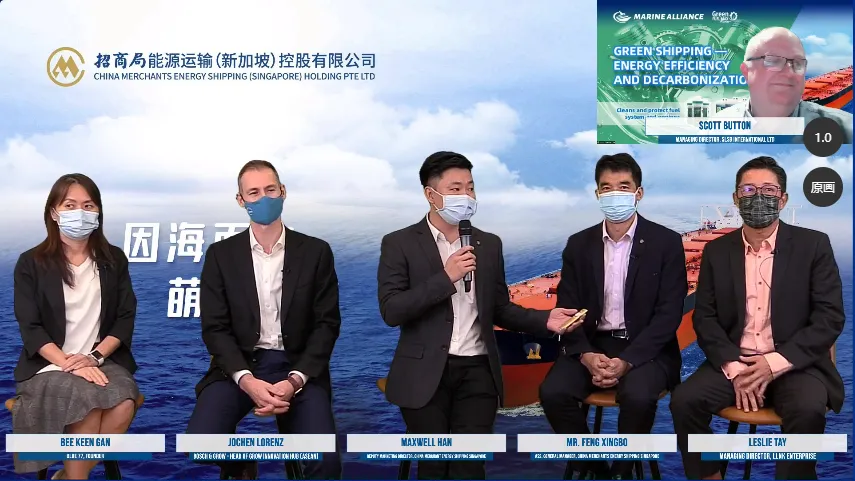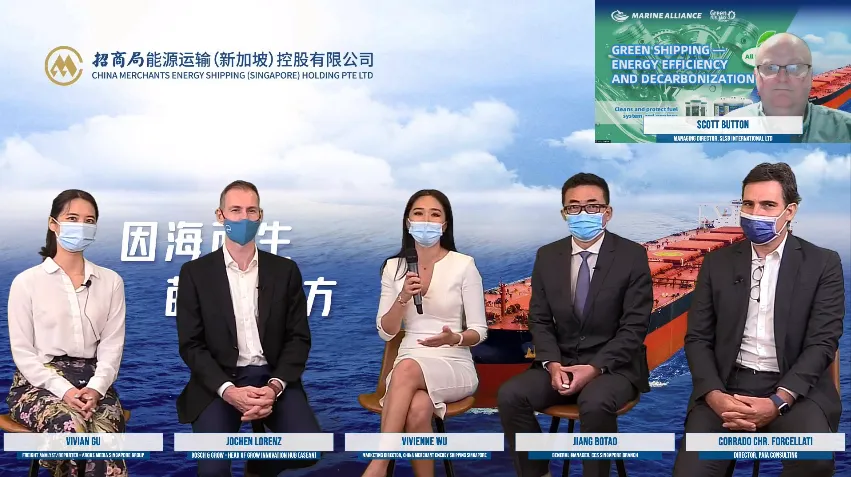 Please scan the QR – code to watch the video of the livestream.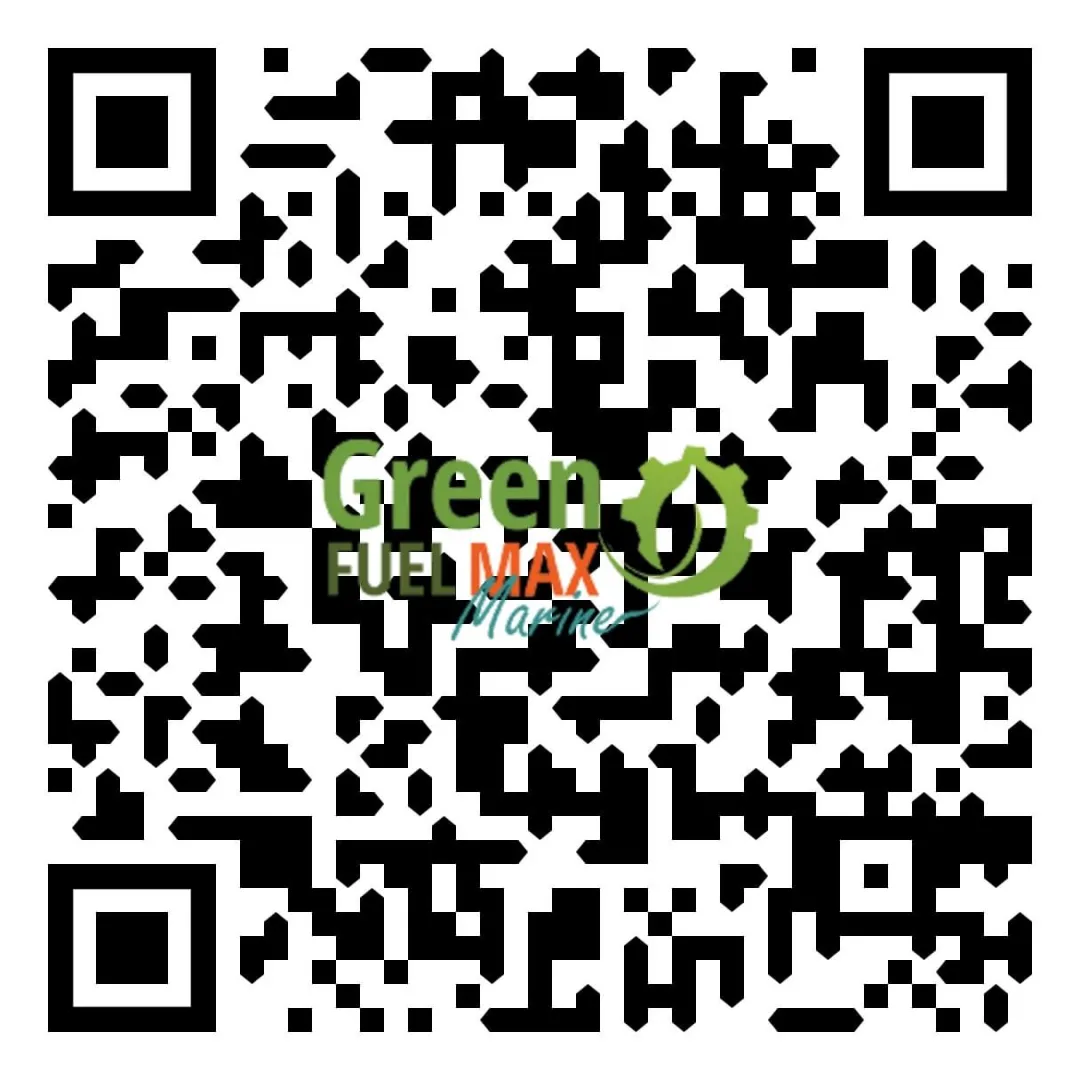 03
19:30-20:00 HKT
Ship Oil and Water Intelligent Management Systems
Beside the two livestreams mentioned above in Singapore, CMESS also invited one of the partners of Ming Wah (Singapore) Agency Pte Ltd (under CMESS) to hold a livestream in Shanghai.
Ms. Lan Lan, Deputy General Manager of Shanghai Zhouyi Mechanical and Electrical Equipment Co., Ltd. Shared her insights on the topic of real-time smart shipping management service of digitalization and visualization. The Ship Oil and Water Intelligent Management Systems is an online platform based on big data of the shipping industry that utilizes IOT (internet of things), data collection, EDGE computation, AI, and more technologies.

Please scan the QR – code to watch the video of the livestream.